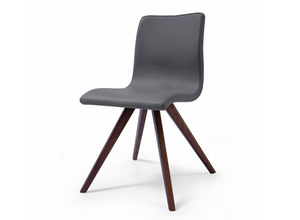 This elegant, modern chair adds a unique look to your office space.  It is perfect for a conference table chair or guest chair, but its premium comfort makes it great for a standard office chair while you work as well.  Its solid wood walnut legs provide a sturdy foundation, and the soft leather seat offers great comfort.
Comes in a set of 2 chairs.
Its dimensions are 21" W X 21" D X 33" H.